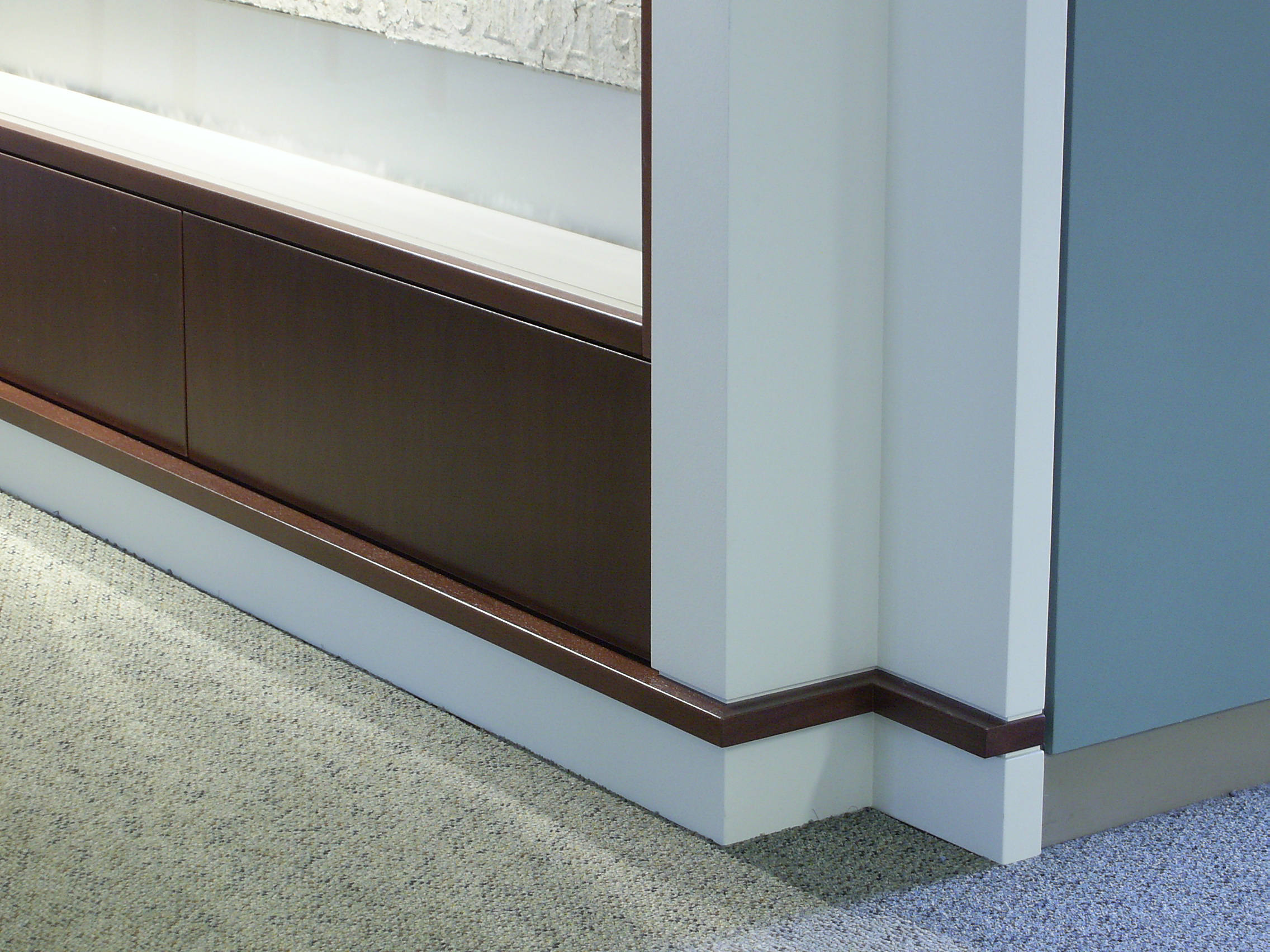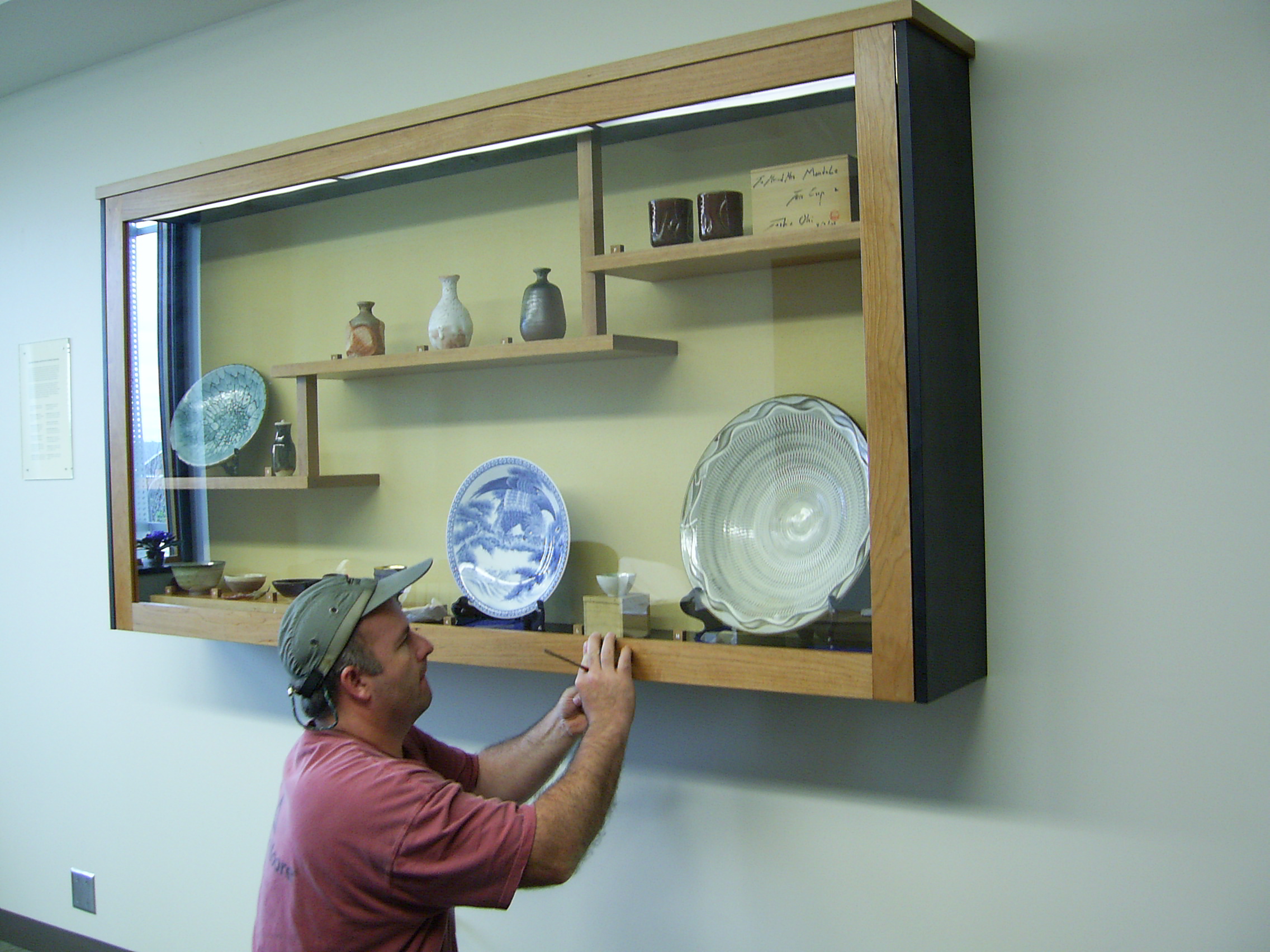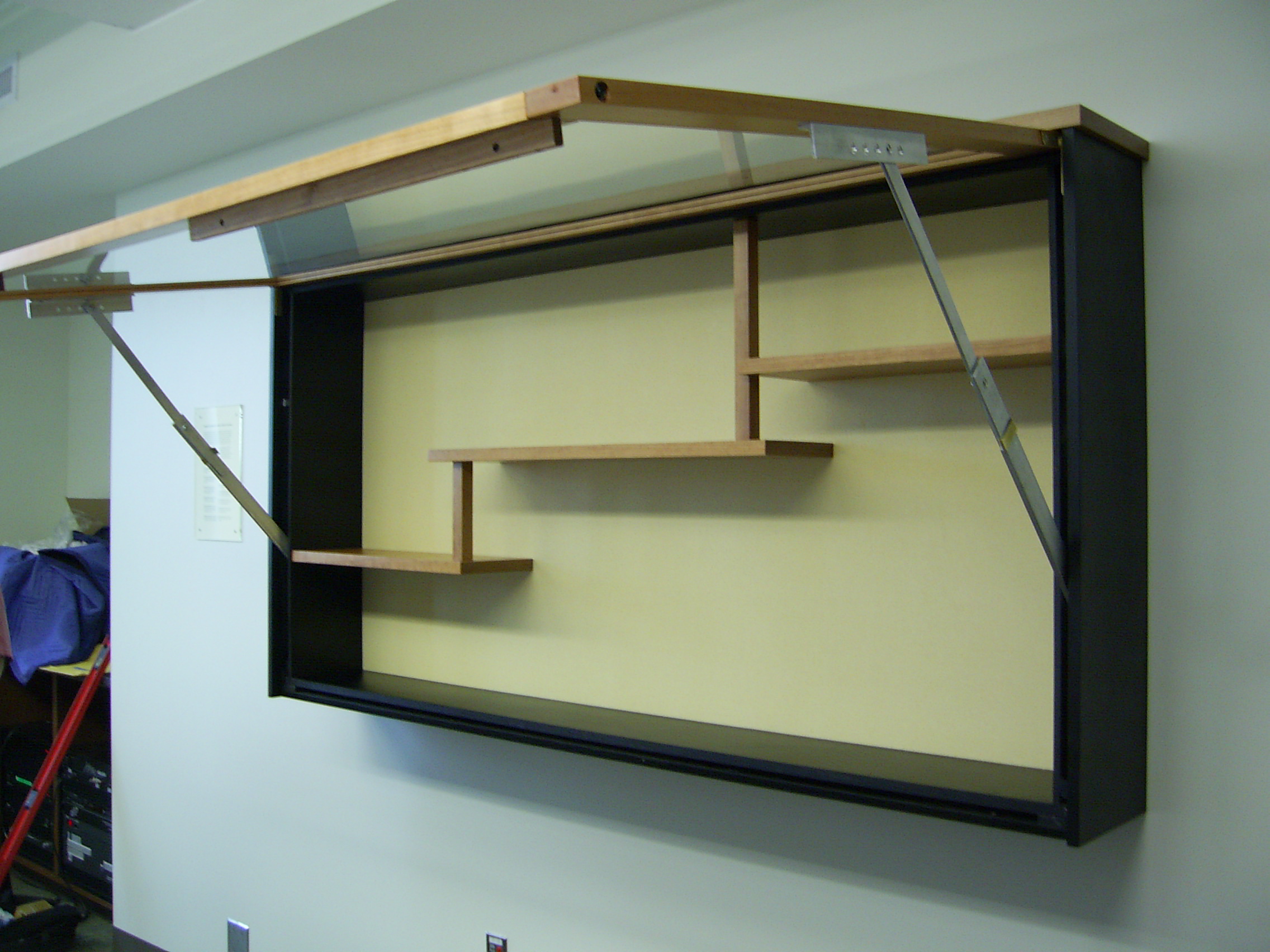 "Covert Obsolescence 2", cast paper by Jim Sanborn, Olin-Rice Science Center
SFAS worked with staff at Macalester College to design a climate controlled built-in display case that blends in with existing architecture.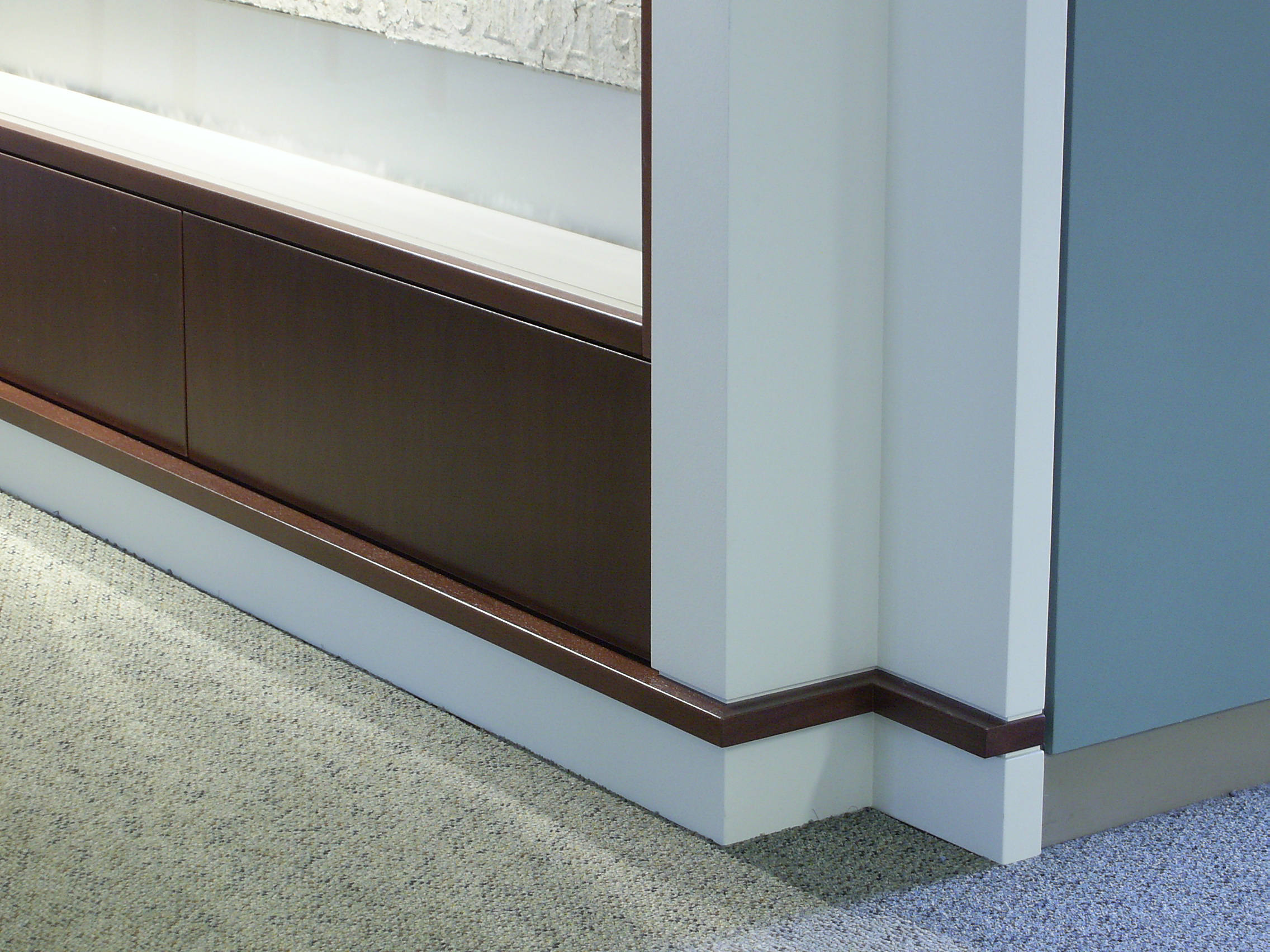 Base of Display Case
The wood panels at the base of the display case are removable providing access to a dessicant chamber.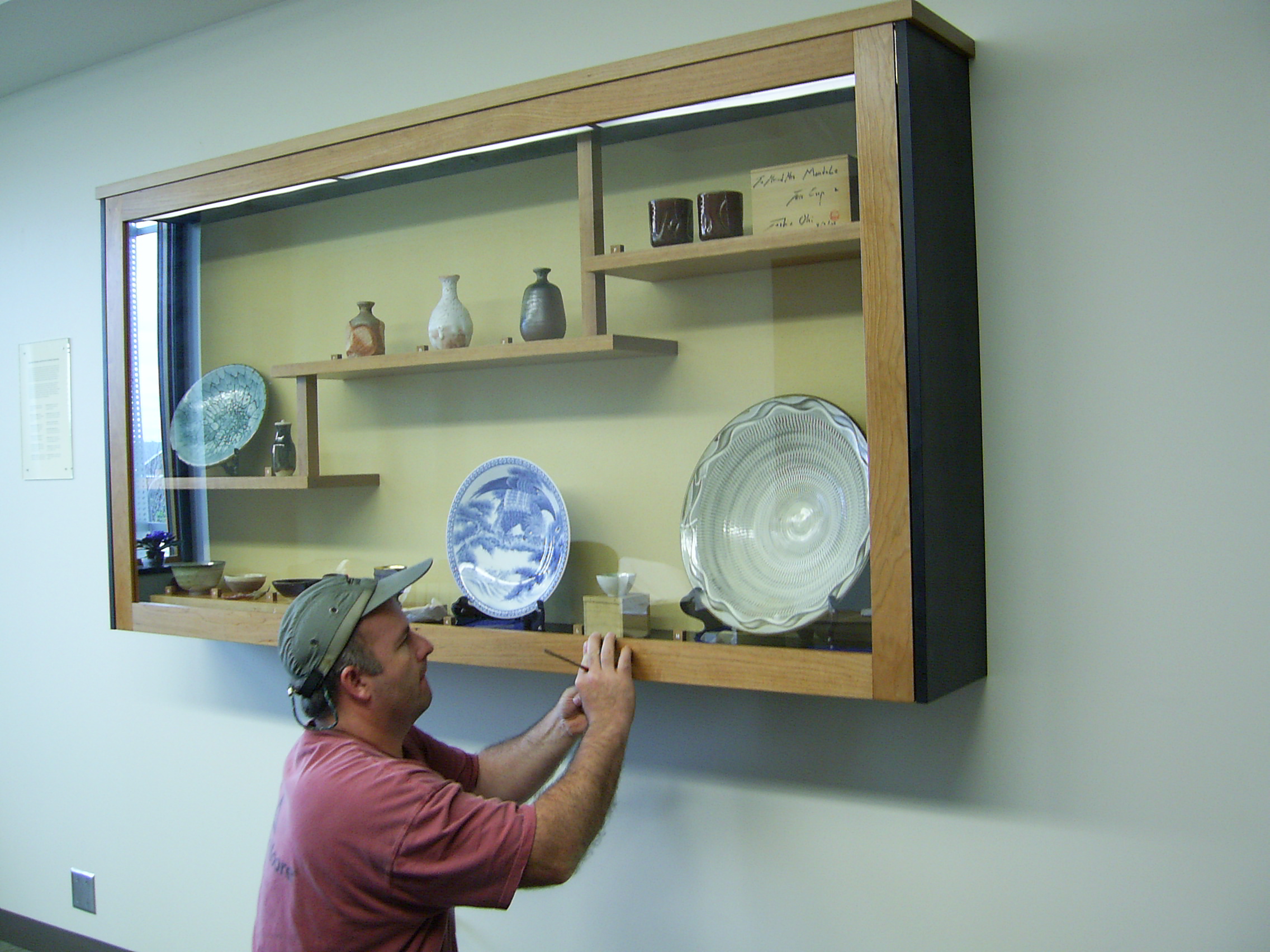 Wall Mounted Display Case, Markim Hall
This display case was designed, built and installed by SFAS to house a Japanese ceramics collection donated by the Mondale family.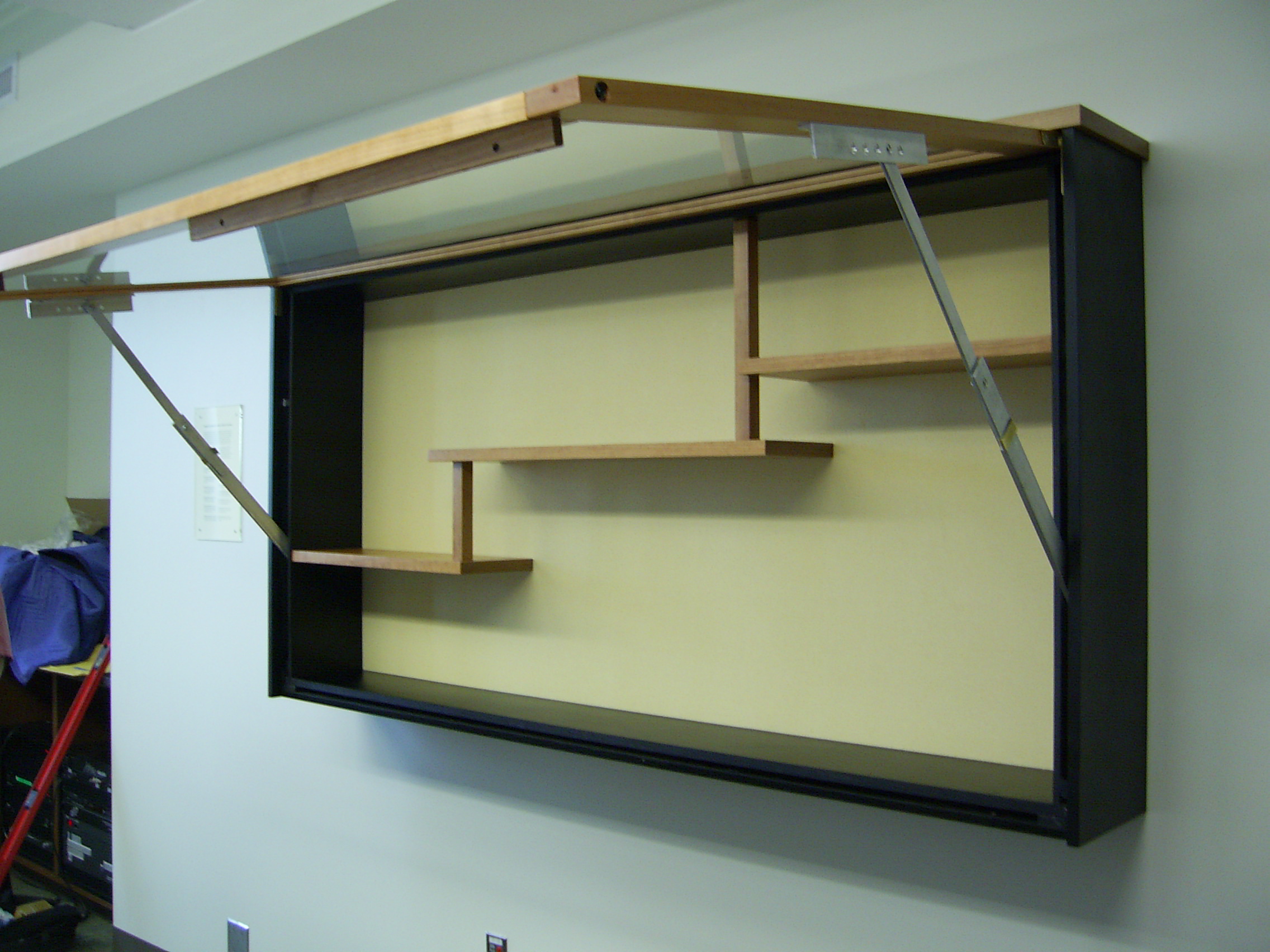 Wall Mounted display case
The wood shelving is entirely removable or may be attached in different configurations. The fabric backing may be changed as needed.