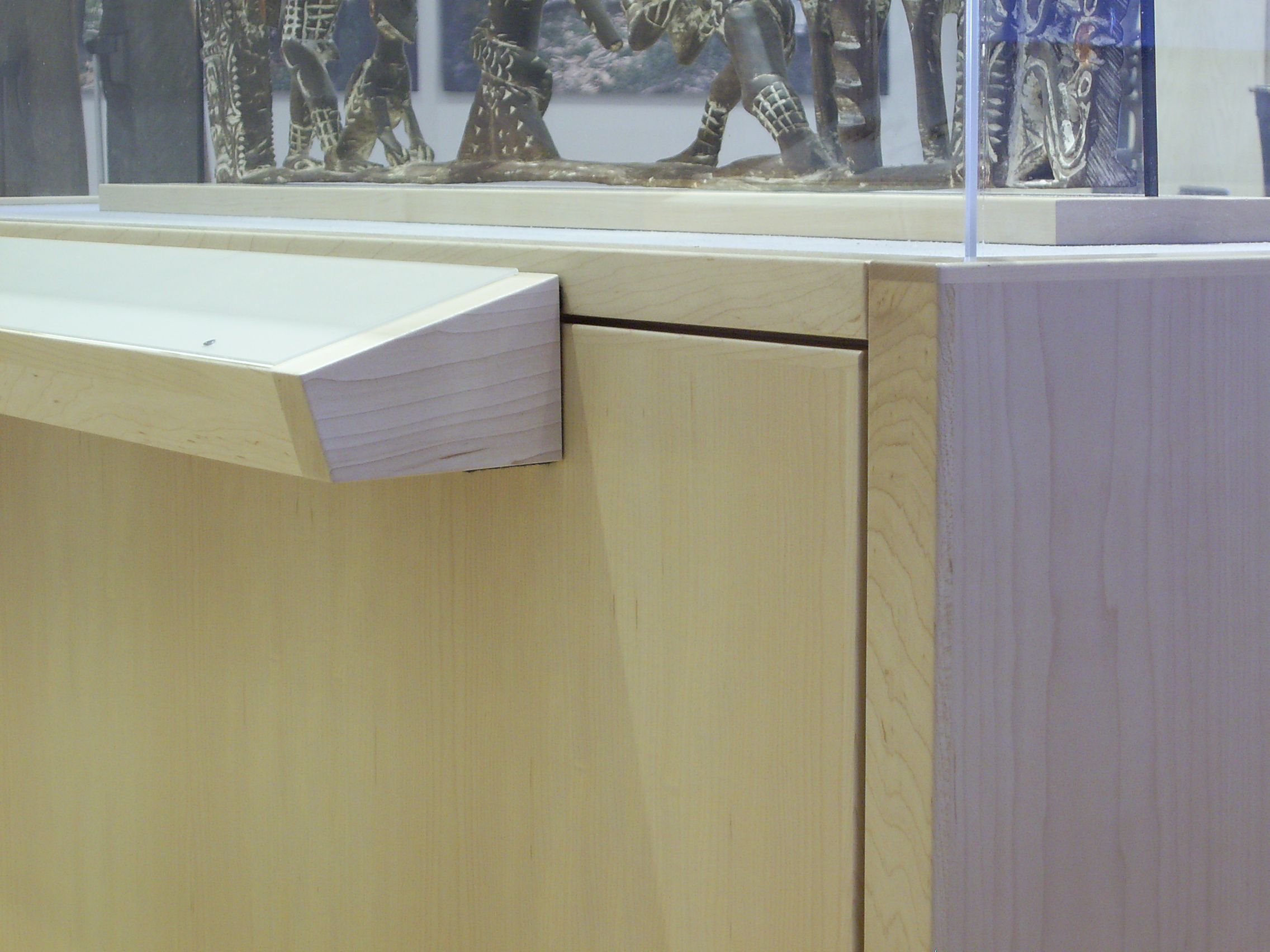 American Museum of Asmat Art Gallery
SFAS designed, constructed and installed the gallery's exhibit furniture and mounts. All mounts, displays, and cases in the pictured room were designed, created, and executed by SFAS.
Students work with the gallery director to curate and install the exhibitions and the display cases were designed with gallery staff in mind. The large mobile display case on the right is easily moved via an air ride system designed by SFAS and is equipped with a light track.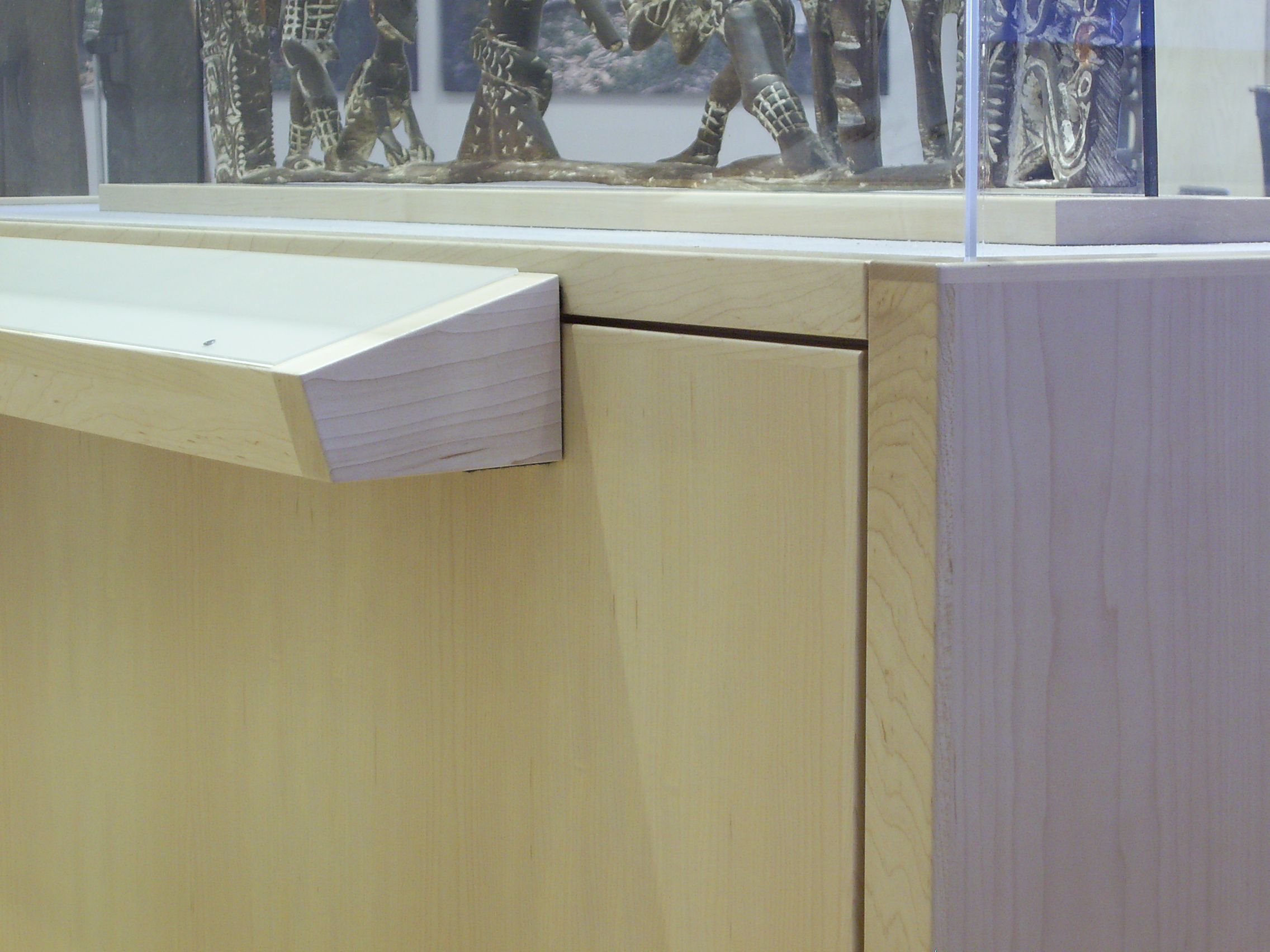 Reading rails are easily removed and plexiglas hoods may be stored inside their bases when not in use.
The display support pads are removable and the fabric covering may be changed using a pressure cord system. The pad supports are painted black on one side and white on the other and may also be used without a fabric covering.